International cooperation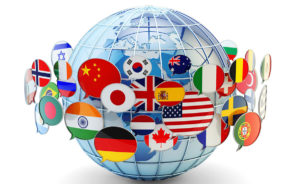 Canada (RADARSAT International)
USA (Department of Agriculture, University of Maryland)
France (CNES)
Germany – DLR
Japan – JAXA, University of Tokyo, Remote Sensing Technology Center of Japan, Japan Manned Space Systems Corporation.
India (Institute of Remote Sensing)
Israel (Ben-Gurion University)
Russia (Roskosmos, Russian Space Research Institute, Research and Development Center "SKANEKS", Federal State Unitary Enterprise "Prometey" (St. Petersburg), etc.
Ukraine – Ukrainian Research Institute of Manufacturing Engineer, Yuzhnoye Design Bureau
Grant INCO Proposal PL-516721 "Long Term Ecological Research Program for Monitoring Aeolian Soil Erosion in Central Asia" (CALTER) Ben Gurion University, Israel;
Grant INCO Proposal No. 031001 "Monitoring the marine environment in Russia, Ukraine and Kazakhstan using Synthetic Aperture Radar" (MONRUK), Nansen Environmental and Remote Sensing Center, Norway;
Grant of "Folkswagen" on eurocomputer cluster for the analysis of dynamics and evolution of active galactic nucleus (in cooperation with Heidelberg University (Germany), 2007-2009;
European grant within the 7th Framework Program INFRA-2007-1.2.1 No. 213007 "Real-Time database for high resolution Neutron Monitor measurement" (NMDB) 2008-2009.
International project "Establishment and development of International Research and Development Center "Eurasian Alpine scientific center of cosmic rays study", 2008-2009;
International project "World Space Observatory – Ultraviolet»;
Grant between the Commission of European Community and Ben-Gurion University, Israel (Ben Gurion University, Israel);
Grant "Phytodiversity of grazing lands in mountainous regions on scale of lot and landscape: indicator of ecological and socioeconomic changes" in the Center for International Development and Environmental Research (ZEU) in University of Giessen (Germany) within LUCA program;
International European grant SEOCA "GEO capacity building initiative in Central Asia" of the 7th Framework Program of European Community (ЕС).
Education, training and professional development of the personnel of the Center in foreign educational institutions:
Space application center (Ahmedabad, India)
ISRO (Indian Space Research Organization, Dehradun, India)
Center for International Cooperation in Environmental Research (Hessen, Germany, Justus Liebig University Giessen)
Korean Aerospace Research Institute (Seoul, Korea)
Technical University of Berlin – Berlin Space School (Berlin, Germany) etc.